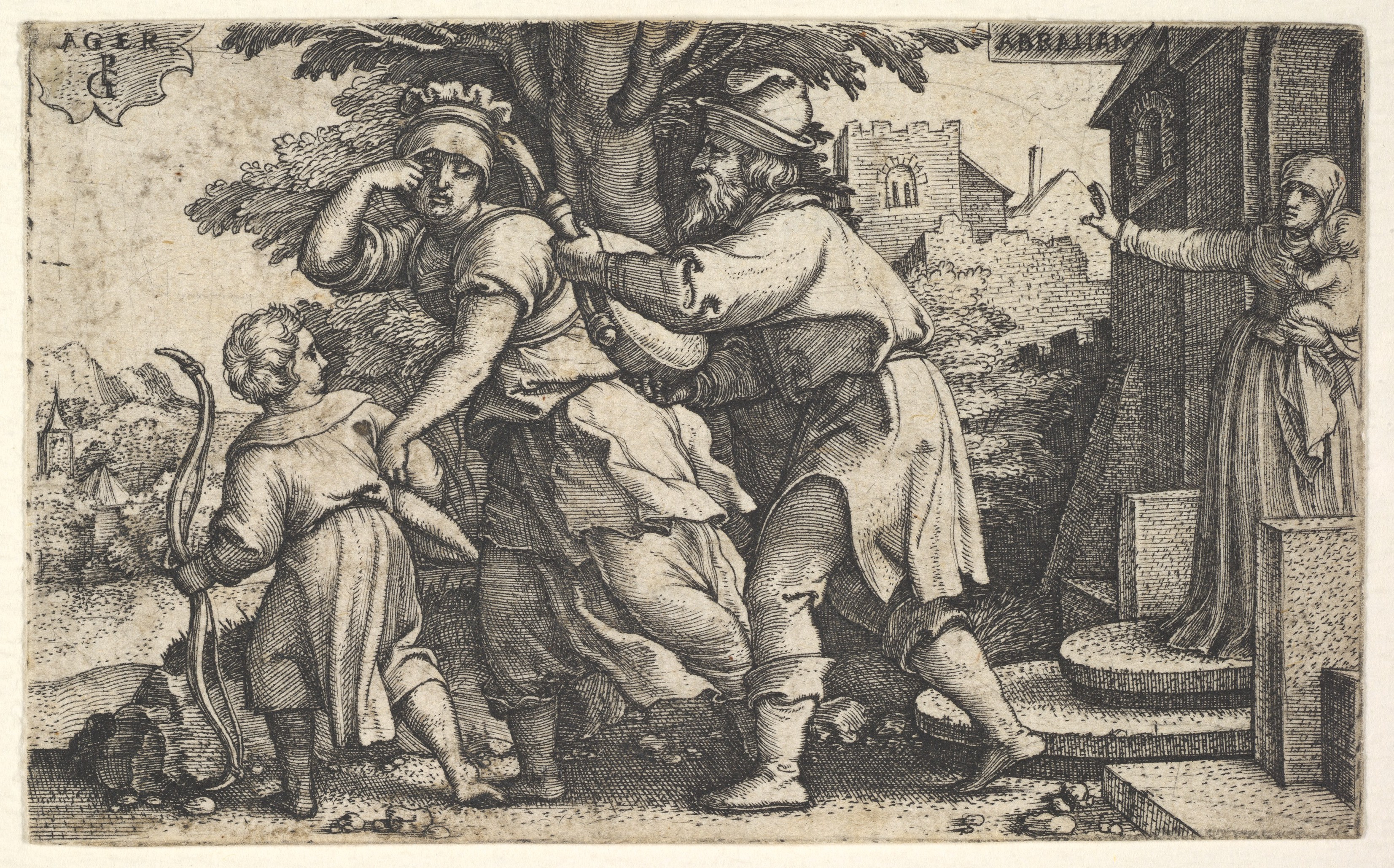 Circa 1500, a 50,000 line play appeared called Le Mistére du Viel Testament [The Mystery of the Old Testament]. Although it has never been translated into modern French (let alone English), it appears to have influenced a few 16th century playwrights. I recently finished reading the section on Abraham because I am writing a term paper on Theodore Beza's 1550 play Abraham Sacrifiant.
I was particularly struck by the female representation in the Viel Testament version of Isaac's birth. Hagar, Sarah's maidservant, gets a surprising amount of attention in the play. Although God promises to care for Hagar and Ishamael in the Biblical story, the Viel Testament Hagar demonstrates more agency than in the original. After Isaac is born, Hagar repeatedly asks Abraham to remember the promise he made to her and her son. Classism is also evoked in the play. Abraham and Sarah try to silence Hagar by bringing up her social class.
Abraham: "c'est ma femme, /Qui doit estre maistresse et dame,/ Et vous sa simple serviteure" [My wife must be mistress and lady, and you her simple servant.]
But later, Abraham allows Hagar back into his home and promises to care for Ishamel. When Sarah finally becomes pregnant at the end of the play, Hagar offers to help her deliver Isaac. She also comforts Sarah, who fears the pain of childbirth:
Sarah: "Bien, m'ayme, vous me ayderez,/ Car je craing la douleur terrible" [I would definitely like you to help me, because I fear the terrible pain].
After Isaac's birth, Sarah is relieved that she will no longer experience societal shame:
 Sarah: "Et plus en la communite/ N'auray de brehaine l'injure" [And in the community, I  will no longer be insulted for being barren]
Even though this play is terribly obscure, I couldn't help but share a few passages with you because it is rare to find medieval and Renaissance texts that mention the female experience.
I hope to read the other sections of the play in the future. Evidently, Le Viel Testament describes the deaths of Adam and Eve, as well as the fall of Lucifer. Sounds intriguing!