It's been a while since I did a tag, so I'm doing one today. The "I Should Have Read That Book" tag was created by Beth@BooksNest.
1) A book that a certain friend is always telling you to read.
The Hours by Michael Cunningham
Mrs. Dalloway by Virginia Woolf is one of my all-time favorite books. I've read it several times. My last reread (and one of the very few Classics Spins I actually completed) inspired a creative review. But I haven't read The Hours, which was inspired by Mrs. Dalloway. It won the Pulitzer and was adapted into an award-winning movie. I have a friend who's always raving about this retelling, so I'd better get on it.
2) A book that's been on your TBR forever and yet you still haven't picked it up.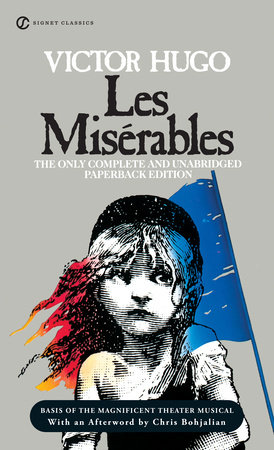 This book has been on my bucket-list since high school. For the past few years I'm made it my resolution to read Les Misérables in French. I read the first few chapters, but I got distracted by other shiny books. Will 2020 be the year when I finally read this classic?
3) A book in a series you've started, but haven't gotten around to finishing yet.
The Golden Wolf by Linnea Hartsuyker
The series that I started but haven't finished yet is Linnea Hartsuyker's Half-Drowned King series. I read and loved the first two books, but haven't yet read the last book in the trilogy: The Golden Wolf. The final book came out in 2018, so I should read it soon before I forget the plots of the first two. This is a historical novel set in 9th-century Iceland. We follow Ragnvald Eysteinsson and his sister Svanhild as they struggle to take back their father's kingdom. Although this story is very violent (lots of content warnings), the female characters are written very well. There's none of the misogyny of The Song of Ice and Fire.
4) A classic you've always liked the sound of, but never actually read.
Doctor Zhivago by Boris Pasternak
I'm not entirely sure why this classic appeals to me. Perhaps, it's the wintery setting. Or maybe it's the fact that this book inspired an award-winning film.
5) A popular book that it seems everyone but you has read.
Nineteen Eighty-Four by George Orwell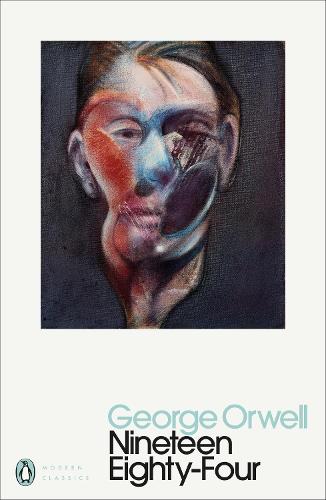 I'm pretty sure I'm the only person who's never read 1984. I read Orwell's Animal Farm years ago and found it very disturbing. It actually reminded me quite a bit of Lord of the Flies by William Golding. But since everyone has already read 1984, I feel like I already know the plot. I'll get to it someday.
6) A book that inspired a film/TV adaptation that you really love, but you just haven't read yet.
Bed-Knob and Broomstick by Mary Norton
I don't watch many book-to-film adaptations, so it was hard for me to come up with an answer to this question. But I rewatched the Disney film "Bedknobs and Brooksticks" recently, so I'll go with the book Bed-Knob and Broomstick by Mary Norton, the author of the Borrowers series.
7) A book you see all over Instagram [YouTube] but you haven't picked up yet.
The Handmaid's Tale by Margaret Atwood
I am hardly ever on Instagram, so I'm going with a book that I've seen discussed all over Booktube: The Handmaid's Tale. I guess I'm not a huge fan of the dystopian genre, seeing that two of the books on this list are dystopians.