20 Books of Summer is hosted by Cathy @746 books. All of the French-language books on this list are on my PhD exam, which I will be taking at the end of August. You will also notice that there are two major themes in this list: the history of the Reformation and racial justice. My research is on accounts of heresy trials and massacres in 16th-century France and Geneva (pleasant, I know). The books on racial justice will help me understand the current moment. Since reading The New Jim Crow, I've been very interested in learning more about racism in the US justice system. As you can tell, I have a broad interest in justice systems, whether in 16th-century Europe or in 21st-century America.
1. Les Tragiques by Agippa d'Aubigné
An epic of the Wars of Religion, written by a Calvinist soldier.
2. Notre-Dame de Paris by Victor Hugo (currently reading on by Booktube channel)
I need to know how this story differs from the Disney version. I expect a radically different plot.
3. The Architect's Apprentice by Elif Shafak
Historical fiction set in 16th-century Istanbul. I have never read a story that takes place during the Ottoman Empire. Indeed, I don't know very much about the Ottomans.
4. W ou le souvenir d'enfance by Georges Perec
An imaginative autobiography of Georges Perec. It's an experimental work.
5. L'Amant by Marguerite Duras
I'm not usually into love stories, but The Lover is super famous, and it's on my exam list.
6. Le Bleu du ciel by Georges Bataille
I don't really look forward to this one since there are evidently some unpleasant sex scenes, but it's on my list.
7. L'amour la fantasia by Assia Djebar
Djebar was an Algerian writer whose novels explored the female Muslim experience in Algeria.
8. The Hitchhiker's Guide to the Galaxy by Douglas Adams
This will be a fun, escapist read. I really look forward to this.
9. Just Mercy by Bryan Stevenson
Bryan Stevenson was the defense attorney for an innocent Black man on death row.
10. Pushout: The Criminalization of Black Girls in Schools by Monique W. Morris
1/3 of all girls arrested at school are Black. This book explores this phenomenon.
11. The Immortal Life of Henrietta Lacks by Rebecca Skloot
Cell research has saved lives, but science can be racist. Henrietta Lacks was a poor Black woman, whose cells were taken without her permission and used to generate the first human cell cultures. Her cells have transformed genetics, but they were acquired without her consent.
12. The Armenian Book of Prayer (a.k.a. The Book of Lamentations) by Gregory of Narek (trans. Thomas J. Samuelian)
Gregory of Nark was an 11th-century Armenian Christian. His Book of Lamentations is a spiritual bestseller among Armenian Christians. I first heard about him when he was canonized by Pope Francis in 2015. Evidently, his poems speak a lot about suffering. Sounds appropriate.
13. Racial Justice and the Catholic Church by Bryan N. Massingale
I want to read Fr. Massingale's book on racial justice in the Catholic Church before watching his interview with America magazine.
14. Fugitive Saints: Catholicism and the Politics of Slavery by Katie Walker Grimes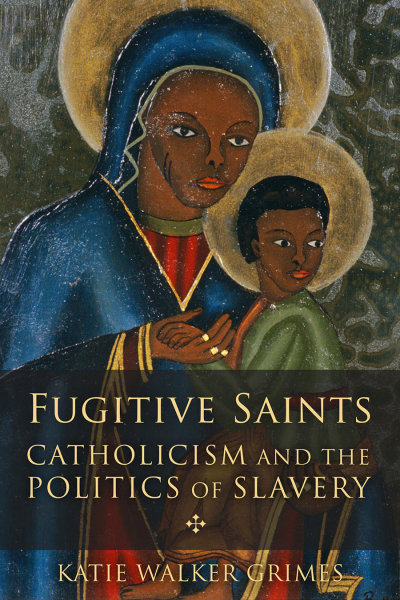 Canonization is political. It's not just a statement about a person's sanctity but a call to imitation. Official Saints are canonized because they embody certain Catholic values. However, Grimes insists that some of these saints promote a White savior narrative at best and perpetuate racial injustice at worst.
15. Toussaint Louverture: A Revolutionary Life by Philippe Girard (reading in June)
In 1791, Toussaint Louverture led the only successful slave rebellion in history. Thanks to his leadership and the courage of his fellow slaves, Haiti gained its independence from France in 1804. This book is a biography of Toussaint Louverture.
16. Don't Call Us Dead by Danez Smith
This is a poetry collection about racism, anti-LGBTQ+ policies, and police brutality. Danez Smith is a nonbinary Black poet. I don't often read modern poetry, but this collection has been almost universally praised for its rawness.
17. Trent: What Happened at the Council by John W. O'Malley
I need a run-down of the what happened at Trent. John W. O'Malley, my favorite Jesuit historian, has me covered.
18. War Against the Idols by Carlos Eire
Iconoclasm was religious and political. It was particularly widespread in Switzerland (first in Zurich, then in Berne and Geneva). Taking down statues is nothing new. Indeed, it is one of the oldest means of protest.
19. Darwin's Ghosts: The Secret History of Evolution by Rebecca Stott
Isaac Newton said that he stood on the shoulders of giants. So did Charles Darwin. Rebecca Stott tells the story of those who helped plant the seeds of Darwin's theory of Natural Selection.
20. The Death and Life of the Great Lakes by Dan Egan
I am from the Great Lakes region (Cleveland). Non-Ohioans love refering to Cleveland as the "mistake on the lake". But why was the Cuyahoga River on fire? The lake may not be as visibly polluted as it once was but Dan Egan reminds us that environmental degradation is a widespread problem in the Great Lakes region. Invasive species (such as Zebra mussels) have decimated native populations and destroyed the ecosystem.